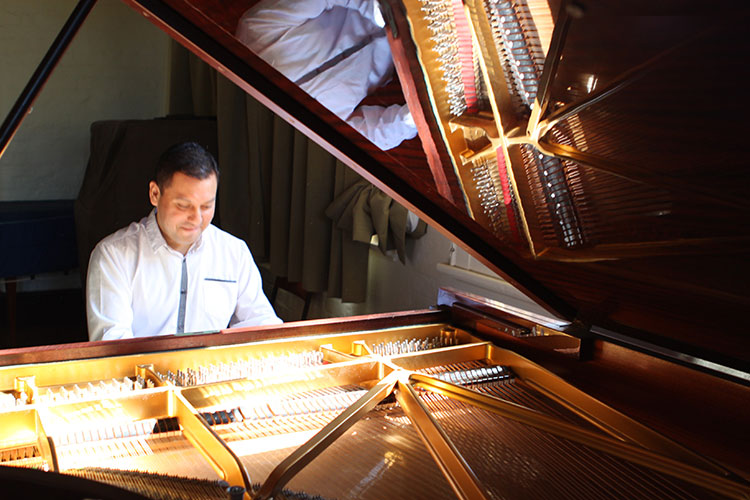 Daniel Rojas is a Chilean-born Australian concert pianist and highly acclaimed composer specialising in the rich and vibrant Latin American musical aesthetic. In his performances, classical works by Spanish and South American composers are presented alongside music from diverse indigenous, folk and popular traditions, as well as his own compositions and exhilarating off-the-cuff improvisations. Rojas' well-known warmth and entertaining manner, combined with his pianistic prowess and compositional skills create a truly unique and memorable concert experience for his audiences.
Proclaimed as "a master of his instrument" (The AU Review) Rojas has performed with numerous classical and world music ensembles (such as Jacana, Tigramuna and the Great Bowing Company) in Australia, Asia, and South America. 2013 engagements include The Metropolitan Orchestra's world premiere of Rojas' work for marimba and orchestra (Claire Edwardes as soloist); as soloist for his Piano Concerto no.1 with the Sydney University Symphony Orchestra, and various other solo and duo performances around Australia.
He has also composed and conducted for film, and is a passionate music educator, working with communities, schools and festivals. Invited for residencies at a number of institutions around Australia including the Queensland Music Festival, Rojas is currently Associate Lecturer in Music at Sydney University.
Rojas was awarded his PhD in composition from the Sydney Conservatorium of Music in 2012 and has won several prizes for his compositions including the Fellowship of Australian Composers Award. Published by Reed Music Australia and the Australian Music Centre, in 2012 Rojas released his well-received solo album, Latin Piano Expressions.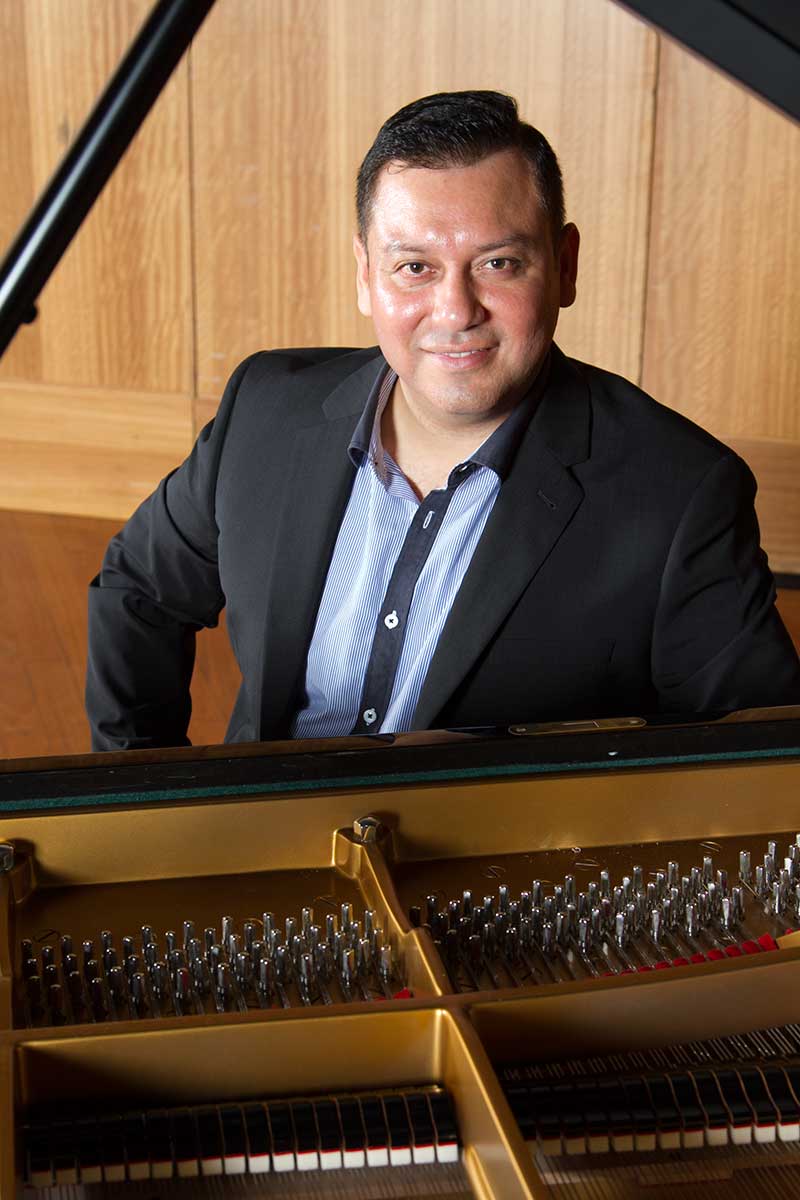 Contact Dan for your upcoming concert season
Dan has performed with the Melbourne Symphony Orchestra, Sydney Symphony Orchestra, Prima La Musica Chamber Orchestra of Ghent (Belgium), plus many others.
"The piano feels like more than one instrument under his hands with frequent use of percussive effects."
– Lloyd Bradford Syke, Australian Stage